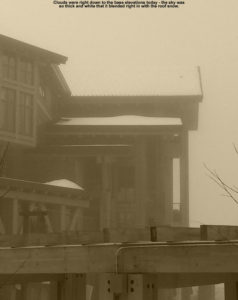 The midweek period this past week saw some decent snows, with 6.5 inches at our house, and accumulations up to 10 inches at the Vermont ski resorts. There was some great skiing at Stowe on both Wednesday and Thursday, but I was too busy to hit the slopes and check it out. Today we were at Stowe for our weekly BJAMS ski program though, so I finally got to check out the latest conditions on Mt. Mansfield.
On our drive to the mountain we noticed that there's not actually a ton of snow down in the center of Stowe Village, but the snowpack builds as one heads up the mountain road, and it's quite hearty once you get up to The Matterhorn around the 1,000' elevation. The snow depths simply skyrocket after that, and Mansfield's snowpack is quite impressive. This shouldn't be too surprising with 52" at the Mt. Mansfield Stake, but it's still great to get out there and experience it firsthand.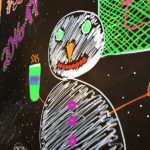 Today in our group we had many of the usual crew, like Jack, Dylan, Jonah, and Norris. Ken is still taking it easy due to his injury, so our new additions were Nolan and his kids Sophie and Evan. They fit right in with the group, so I suspect we'll have a lot of fun whenever we're together. After an initial run on Sunny Spruce, we quickly headed over to Mansfield to check out some steeper terrain. We skied the Bypass Chutes, as well as Goat and Starr from the top. While coverage isn't yet perfect on those routes, it's pretty darned good, and that says a lot if those steep pitches are reasonably covered. I was concerned about what the snow surfaces were going to be like with the cloudy conditions today, but the snow was beautifully soft at all elevations with temperatures in the 30s F. The Nosedive Glades were fantastic – and they've definitely done some additional clearing in there to enhance some of the lines. Overall, today was actually like being out there on one of those awesome soft days in April with the hefty snowpack. I'd say the main drawback on the hill today was the visibility, since we were in the clouds the whole time. In some elevation bands it was pea soup, but it was more reasonable than at many elevations.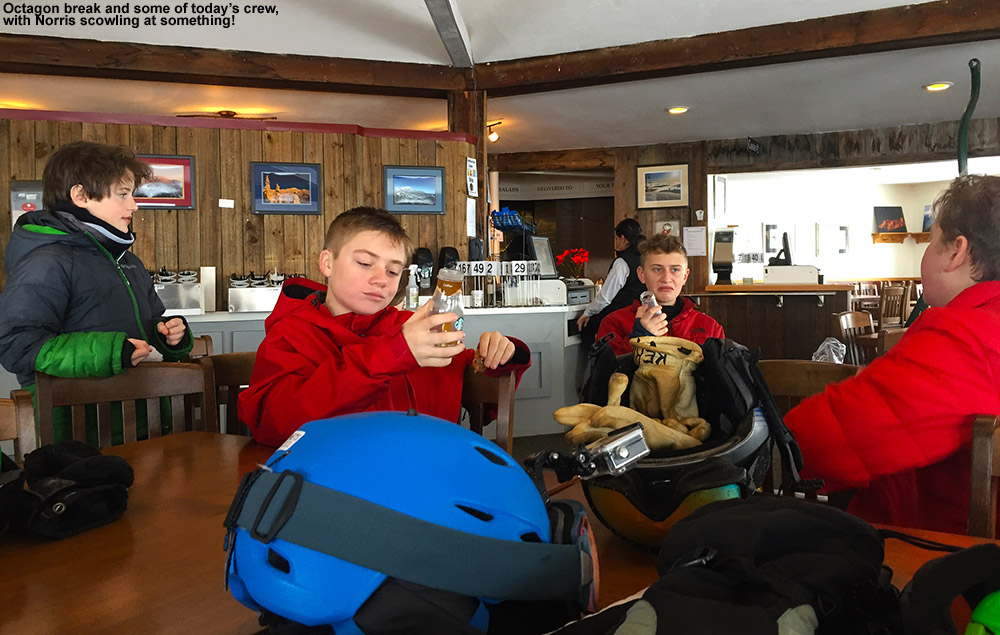 We've actually got a storm coming into the area tomorrow evening that should bolster the snow pack even more. The storm is expected to have some mixed precipitation with it, but plenty of liquid equivalent, so it should really be a good shot to add to the season's base.