We've got Winter Storm Orson underway in the area this evening, and for this afternoon's BJAMS ski program at Stowe we were able to enjoy the storm's front end snow as it started to unload on Mt. Mansfield. Snowfall began around midday, and ramped up throughout the afternoon, so it was one of those days where the snow quality just got better and better with each run. There were already a few inches of powder down ahead of the storm, consistent with what I'd seen at Bolton Valley yesterday, but it really wasn't enough to keep you off the crusty subsurface snow in all cases. By the end of the afternoon though, there was a good half foot of powder or more above the crust depending on elevation, and that firm subsurface was starting to become a memory. Coming into the afternoon, the snow quality was already quite good in spots where skier traffic had pulverized the thick layer underneath, so that terrain was getting really fun.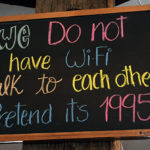 For our tour of the mountain today we headed right over to Mt. Mansfield and kicked things off with a trip down Ravine. Some of the ice falls are hardly noticeable right now, which says a lot about the snowpack in mid-February. We headed to the Kitchen Wall, and then down through the Nosedive Glades to Nosedive, where we discovered that the microburst zone was actually open! No doubt that the deep snowpack is allowing that, but it's the first time I've skied there extensively since it was closed. It's really fun in there though, naturally it's a bit more open than it was before, but it offers up some novel lines. One of my initial plans for today was to visit the Sunrise Glades, Chapel Glades, and Birch Glades in case lower-angle terrain was going to allow us to stay off the crusty subsurface snow. Even with conditions much better than I'd expected, that was still on the hit list, so we had an excellent trip through all those zones. We'd caught up with Nolan just before that during an Octagon break, and he joined us on his Telemark gear. We finished off the day back at Spruce Peak with some Sensation Quad runs, and had Spruce Line all to ourselves. The wind and snow were ripping up at the Spruce Peak Summit area, but down out of the wind in places like Green Acres, there was some excellent powder.
"…it was one of those days where the snow quality just got better and better with each run."
As of this evening, we've picked up at least 8 to 9 inches down here at the house from Winter Storm Orson, and I expect tomorrow's turns to be excellent. We've actually got the potential for another storm in just a couple of days, so we'll be watching that one to see what it might deliver. The snowpack at the Mt. Mansfield Stake was already at roughly 80 inches today, and it should continue to climb this week.