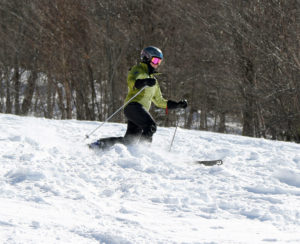 We finally had the chance to get the whole family together today for some turns, so we headed up to Bolton Valley around midday. We'd planned to head to Timberline, but as it turned out the resort was asking people to park there anyway because the upper lots had filled up. The weather was much like yesterday, with clear skies and temperatures in the upper 20s F, so lots of people were interested in getting out to ski. It's actually pretty impressive to have such a large number of people visiting the slopes this late in the season, so that should be good news for the resort.
We made our way to the Vista Summit and then took a run down Cobrass and ventured into the Villager Trees. The condition of the snow remained excellent thanks to temperatures staying consistently below freezing. There was still plenty of powder skiing off piste, and the boys spent some time jumping into the powder from some of their favorite ledges.
Heading back to Timberline we found lots of partially cut up powder still left on the lower half of Tattle Tale – Dylan had decided to use his Telemark skis today, and he really ripped it up on that snow. The lower reaches of Timberline were getting a bit affected by the sun, and we found this to be the case on Twice as Nice. It hadn't been groomed, so it was skier packed, but there was lots of terrain contour still present. Dylan struggled with his Telemark turns on that surface, so for the bottom half of the run he and I switched over to the groomed surface of Showtime and he fared much better.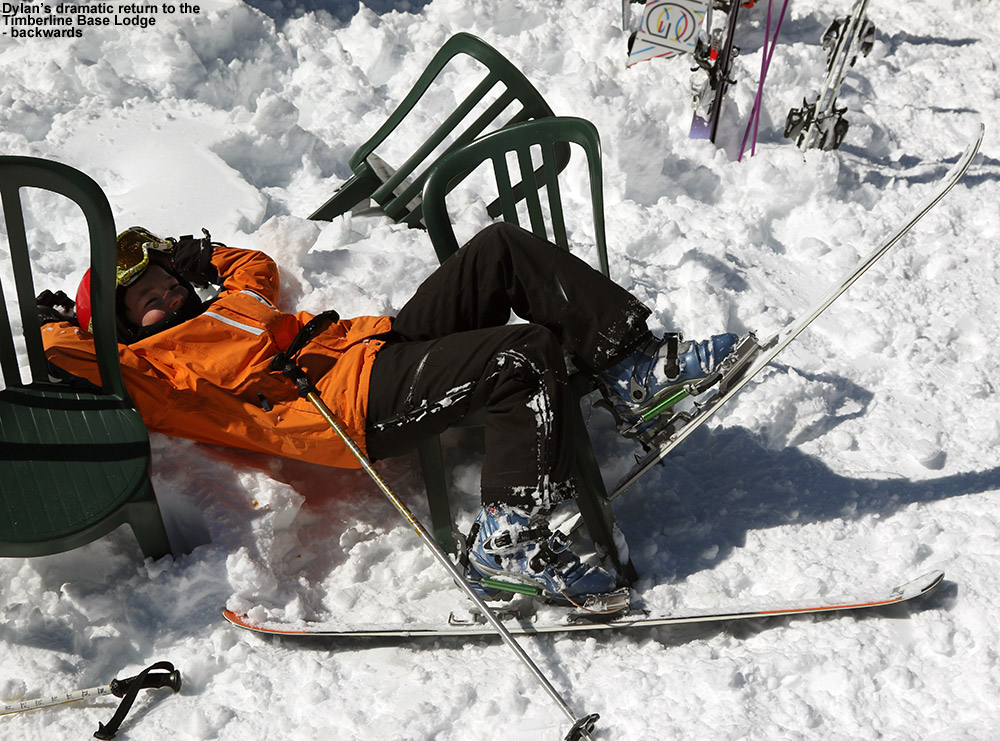 Around 2:30 P.M. or so we stopped in at South of Solitude for some food, but they'd clearly had a lot of patrons today because they were just about out of everything. They put together some plates of burrito and taco ingredients along with tortilla chips for us for a reduced price of $6 and that worked out really well. The mountain was definitely humming with business today.