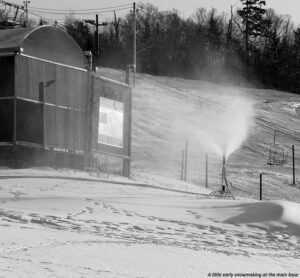 The end of the week brought our first significant snowfall to lower elevations here in Northern Vermont, with a couple inches accumulating in most valleys by Friday morning from the initial passing of the cold front. Friday continued to bring additional snow however, with another 5 inches coming down at our house during the morning in the span of just a few hours. By the time the system had wrapped up on Saturday morning, we'd accumulated over 7 inches at the house and the yard had been transformed from stick season into winter.
The local ski resorts hadn't picked up too much more than we had, but totals in the 6 to 10" range seemed typical, and that was certainly enough to entice me out for some early season turns. With that in mind, this morning I decided to head up to Bolton Valley to get in a ski tour and check out the new snow. With the fairly fluffy nature of the snow and based on what we've seen at the house over the past couple of days, I'm sure there had been some settling since it fell, but here's the snow depth/elevation profile of what I found from the base of the Bolton Valley Access Road up to the local summit areas:
340': 1-2"
1,000': 2-3"
1,500': 3-4"
2,000': 4-6"
2,500': 6-7"
3,000': 7-9"
I started my ski tour around midday, when temperatures were just edging a bit above freezing at our house down in the valley, but above 1,500', and certainly above 2,000', temperatures never got above freezing so the snow was all winter consistency.
In terms of the skiing, it was undoubtedly early season, and rock skis would be your best bet if you're going on anything with substantial pitch. I actually found the skiing better on the lower half of the mountain because there was a bit of a base there – I think more of the snow down in those elevations was melting on contact with the ground to create that dense layer. Up higher, the consistency of the snow was more straight fluff from top to bottom. As is often the case, most water bars had reasonable crossings at least at one point, but a few were dicey and took some extra navigation. There's still running water in plenty of spots, and ponding in some flat areas. On my descent it was obvious that my skis got in contact with at least traces of that moisture, because about halfway down I had to pull out a credit card and spend probably 10 minutes doing a scrape down on the ski bases to really get things back in shape for gliding.
That effort was worth it though, because for the bottom half of my run I was on Lower Turnpike, and that offered what was unquestionably the best skiing of the tour. The combination of that bit of dense snow that accumulated as some base down in those elevations, plus some skier traffic packing down areas of the new snow as well, clearly created the best subsurfaces I encountered. On top of that you've got the fact that Lower Turnpike is essentially all grassy terrain, and it has a pitch that isn't really overbearing for the amount of snowpack we've got, and it comes together for real winning combination. Even with some skier traffic, there was still plenty of powder to play around in throughout the trail, so that was a great way to finish off my run.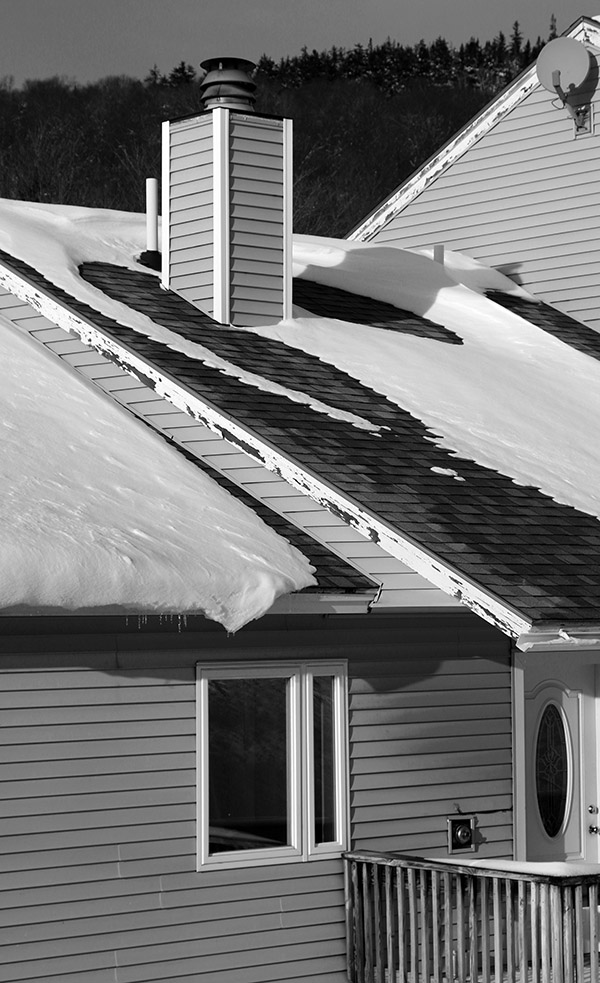 For anyone heading up, you may still want to hit the summit areas to check things out and get the exercise from a more substantial tour, but if you're just looking to get out from some quality turns, Lower Turnpike is probably going to get you the most bang for your buck. It's one of the designated ascent routes anyway, so there's a nice skin track and it's an efficient way to in some nice turns on the new snow.
I just got an alert on my phone this morning that we're under a Winter Storm Watch in association with the next system. This one looks more substantial than this past one, but we're still a day or two out so we'll need to watch for any final refinements to the forecast.