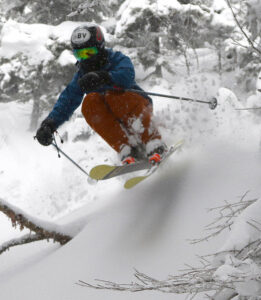 We've had another storm system in the area this weekend. This one began fairly slowly with respect to snow production, but it's starting to put down some dense accumulations of powder for a good freshening of the surfaces. The next round of snowfall was forecast to start later this afternoon, but it was already snowing at Stowe when we arrived before midday.
We had some time before the start of the BJAMS ski program today, so the family took a run on Sunny Spruce to check out the conditions. Even though there have only been a few inches of snow, we found that the slopes have seen a nice resurfacing because the snow is quite dense. The snow was a bit sticky below ~2,000' however.
"We generally found 18 inches of powder up high before we'd encounter any crusty layers."
A number of program participants were sick today, so Dylan, Ty, and I wound up being able to ski together for the session. We headed over to Mansfield and rode the Gondola to get some good elevation, hoping for some really nice snow up high on the mountain. After that first run on the Gondola I sent in an update to the New England Regional Forum at American Weather because the conditions at elevation were simply fantastic. It might have been only a few inches of new snow from this storm at that point, but we found that it was on top of a LOT of great snow below it. With no recent thaws, the snow off piste is actually quite deep where it hasn't been touched by other skiers. We generally found 18 inches of powder up high before we'd encounter any crusty layers. Even if the 40" or so at the Mt. Mansfield Stake is below average, that still a lot of snow – we could routinely stick our poles into the snowpack right up to the handle. We typically stayed out of steep off piste areas below -2,500' because they need just a bit more base to really be in prime form, but above that the skiing was fantastic indeed.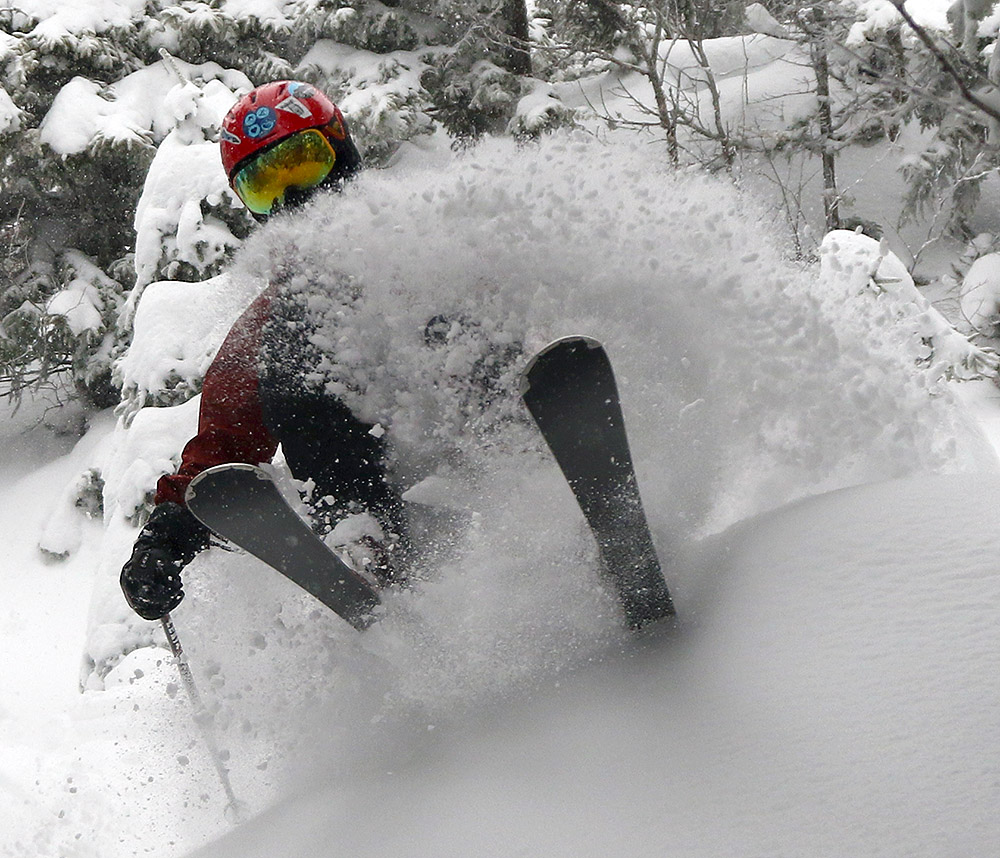 Some of our best turns were up high in the Kitchen Wall area, but surfaces were excellent all the way down to ~2,000'. That was the line where you hit some of that Pacific Northwest-style wet pack on the groomed surfaces. I've experienced it most intensely at Whistler Blackcomb with their relatively low base elevation, but it was kind of fun today using that snow at the end of runs to work with the boys and discuss ski technique for how to manage those turns.
It continued to snow all afternoon, and the forecast suggests it's going to keep going right through tomorrow before tapering off on Tuesday. The conditions will likely be amazing tomorrow with the continued snowfall.