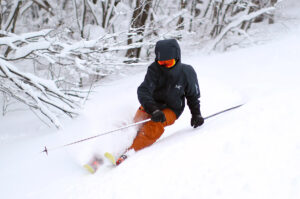 The family was up at Bolton Valley for a ski session this morning, and the mountain reported an additional 6" of snow as of their early report today, making for a 14" storm total at that point. That will probably go up a bit more for tomorrow since it was still snowing while were there, and indeed the snowfall was heavy at times.
They had a resort-wide power outage in the morning (presumably some heavy, wet snow and/or winds brought something down on the Bolton Valley Access Road), so that delayed opening a bit. We'd planned to just do lift-served skiing on alpine gear today, but catching wind of the power outage via the snow report, we brought Telemark gear as well, and ascended via the Timberline uphill route to make a quick run there while we waited for the Timberline Quad to open.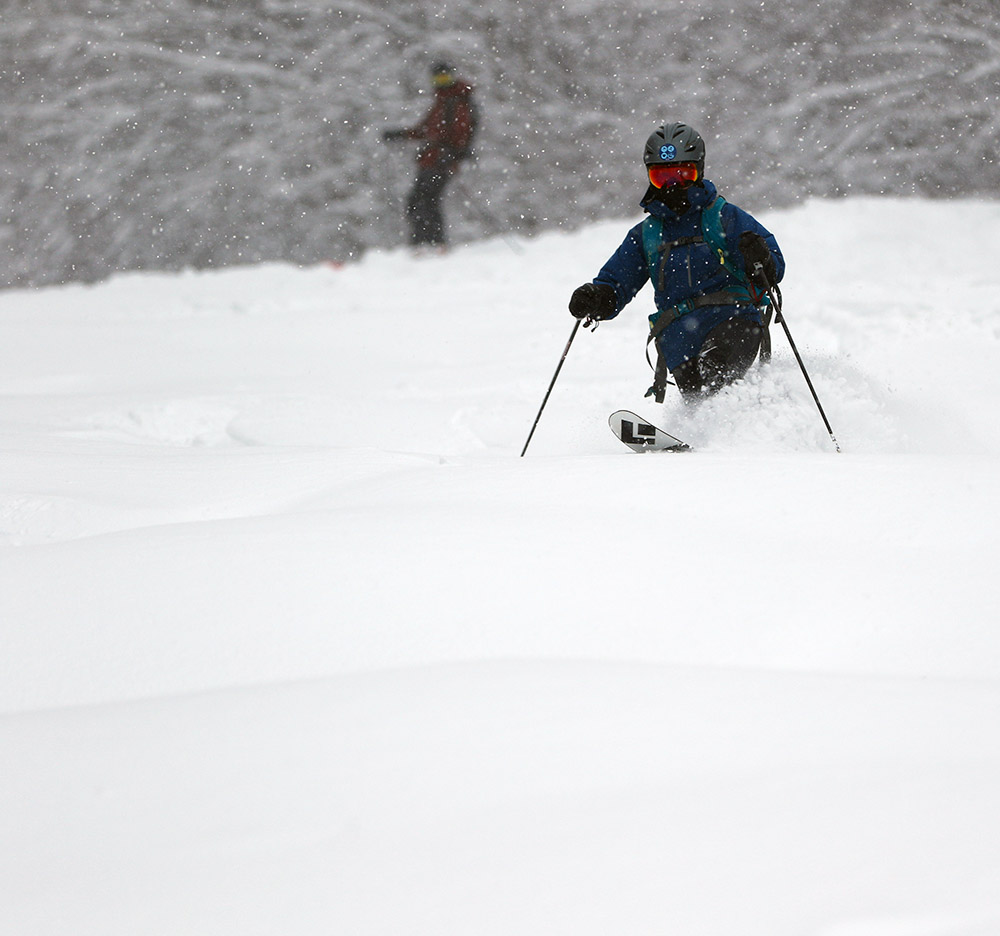 We switched over to alpine gear once the Timberline Quad started loading, and the skiing was great. While we were hanging out, we checked total snowpack depth on the Spell Binder trail at around the 2,000' elevation mark, and generally got depths of 18-20".
Due to high winds, the uppermost lifts (Vista Quad and Wilderness Double) never opened, so we ended up skiing in just the 1,500' to 2,500' elevation range on Timberline. I know from my experience at the resort yesterday that the snow was notably drier on the upper mountain, so what we skied today in those lower elevations was a bit on the denser side. The powder had certainly become drier overall with the overnight addition of upslope snow vs. just the dense snow from yesterday, but I bet the snow is even drier in the upper elevations of the main mountain. With that said, the snow at Timberline was still fantastic, with lots of untracked powder available as ski patrol did their checks and other work to get new trails open.
The mountain is planning to run all the lifts tomorrow as long as the winds die down, so there could be some nice turns on the lifts that didn't open at all today.