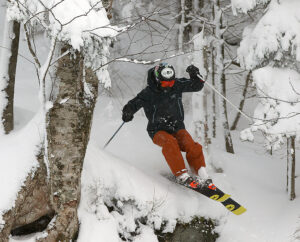 The turns this morning at Bolton Valley were so good, that as soon as I got home, I checked to see if the boys had finished all their school meetings and schoolwork to be able to head up for an afternoon session at Timberline. I had a midday Zoom meeting anyway, so that gave them time to finish up any remaining work, and once everyone was set, we headed back up to the mountain.
For the afternoon, I switched over from Telemark to alpine gear, since that's what the boys wanted to do. It was just great to be out with the boys on a snowy afternoon enjoying some turns, getting some pictures, goofing around in the powder, etc. I had to break it to them that the turns weren't quite as insanely good as what I'd encountered in the morning, but that was splitting hairs of course. The trails were a bit more tracked up due to a few more hours of skier traffic, but we started heading into some of our favorite tree stashes anyway, where the powder was deep and plentiful.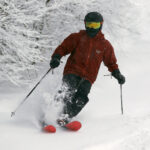 Indeed, while it continued to snow during our afternoon session, it was more in the ½-1"/hr range, so certainly decent, but not quite up to the level of what I'd experienced in the morning. That was until we were leaving though – when we were packing up at the car, the snowfall rate was back up in that 1-2"/hr range again and combined with light heading more toward dusk, visibility dropped way down.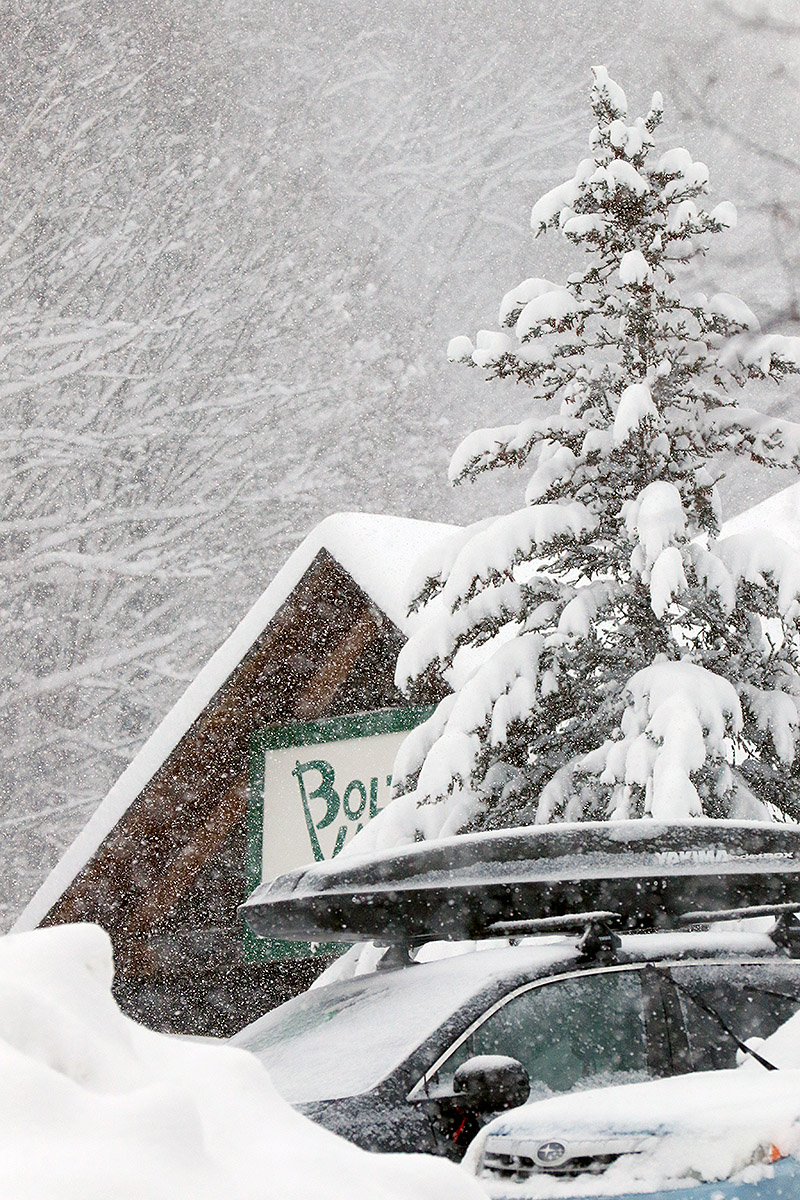 The Northern New England ski resorts are definitely having the sort of great run of snowy days that we needed to make up for some slower snowfall earlier in the season, and the snow looks to continue right into the coming weekend.