It had just started to snow when I headed up to Bolton Valley with the boys this afternoon for a session. We had planned to start at Timberline, but we were surprised to find that the Timberline Quad wasn't running. It must have been a mechanical issue because it didn't seem like there were any issue with the wind.
Today wasn't the obvious powder day that yesterday was, but the snow continues to be fantastic. We just had to travel farther afield to get into fresh stuff around the resort today, hitting areas like White Rabbit, Snow Hole, The Knob, Maria's, various Fanny Hill Glades, etc. The only spot on our list that we didn't get to hit was Adam's Solitude, since the Timberline Quad wasn't running.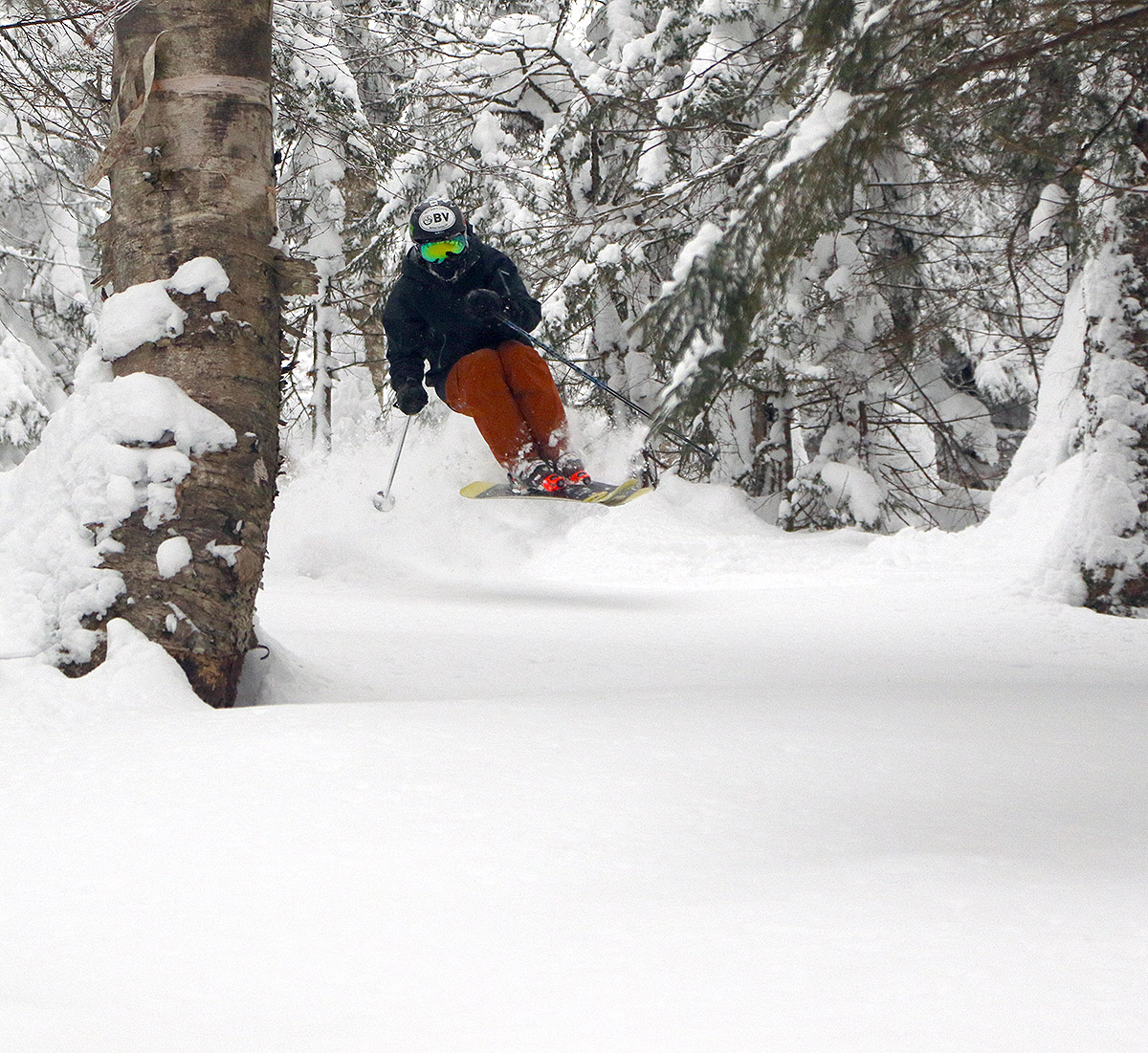 The powder really just keeps piling up with each round of snow, making all the untouched areas more and more bottomless. We had on and off light snow during the afternoon that accumulated to less than an inch, but it started dumping those huge flakes when we were leaving due to approaching Winter Storm Quade, so there should be some additional accumulation tomorrow.