The forecast for this morning was sunny, and mountain highs were predicted to be in the 40s and 50s F, so the whole family headed off to Stowe for a few runs before lunch. Lift operations at thre resort are down to just the Fourrunner Quad and the Mountain Triple Chair, but with roughly 90 inches of snow still at the stake, base depths are in good shape and almost all the terrain on Mansfield is available.
We've certainly had some good cycling of the snow over the past few days with night freezes and daytime thaws, so the surfaces were generally corn, but there were still some sticky surfaces out there in some spots. We got some steep turns on Nosedive, hit the bumps of Centerline, and even jumped into some of the terrain parks. We got to watch one crew of what must have been a couple dozen guys running the parks together and performing lots of tricks.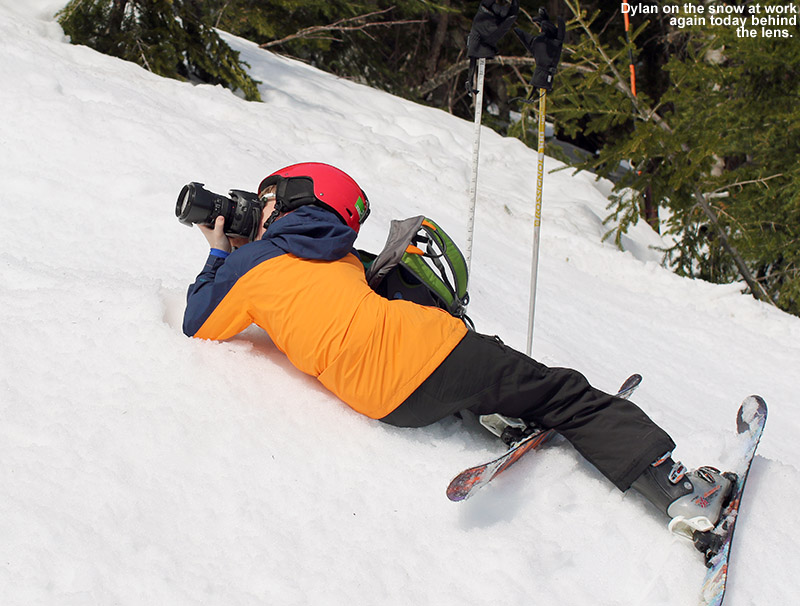 As usual for this time of year, folks were out in force with their spring tail-gaiting setups in the Mansfield Parking Lot, and the smells of various food being barbequed was definitely enticing when we headed back to the car. For our lunch we headed to Doc Ponds on the way home to use a gift certificate we had, and the food was great. Most of their offerings are done with some sort of unique flair. I really enjoyed my falafel, which was incredibly filling and I'd recommend it if you're a falafel fan.