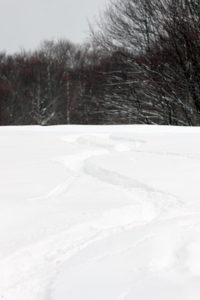 The big synoptic snowstorms from last week put down a lot of base on the slopes, and this week has followed up with some modest refresher storms to keep the powder fresh. Today's feather weather event was the passage of an arctic cold front with very impressive snow squalls that reduced visibility to near zero at times – and we were on a ski tour at Bolton Valley just as the first barrage of heavy snow hit the mountains.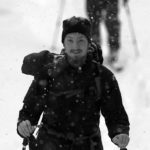 Stephen and I had been talking about getting out together for a ski tour at the mountain during this holiday week, and things lined up today so that Johannes and Dylan could join us. I planned on a tour that would bring us from Timberline up to the trails of the main mountain, shooting for some of those lesser used routes to get everyone some fresh tracks. We began mid-morning with light flakes falling, and the snowfall gradually ramped up to a steady, heavy level of intensity with big flakes as we made our way toward Cobrass. While we were switching over our gear for the descent, a big squall enveloped the mountain. Snowfall rates were off the charts, with visibility down to less than 100 feet at times. It was the kind of snowfall where you put your gear down for a few moments, and small stuff could be easily lost because of how fast it became covered.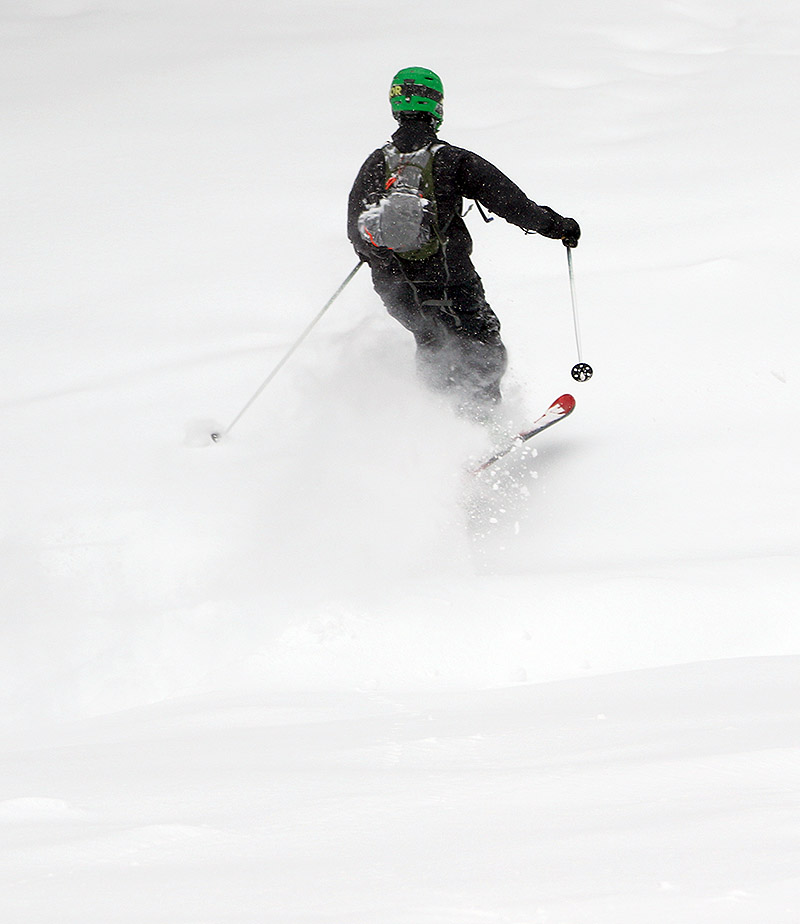 "Snowfall rates were off the charts, with visibility down to less than 100 feet at times."
The descent portion of the tour brought us some great fresh powder on routes like Five Corners, Sure Shot, and Tattle Tale. It's getting hard to tell exactly how much base is down now after so many recent storms, but I was generally getting depths of 15 to 20 inches, with much of that powder. Everything was also topped off with a couple more inches that fell during the tour itself due to the intense snowfall.
Tomorrow is going to be an impressively cold Thanksgiving day, with highs in the mountains around here in the single digits F, so I think it will be nice being inside enjoying some holiday food. Bolton Valley is actually planning to run the lifts on Saturday, at which point it should be much warmer.