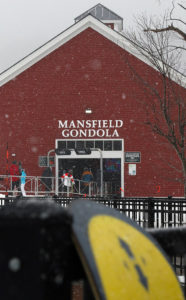 With Winter Storm Quiana brining the potential for mixed precipitation into the area today, we were a bit concerned about conditions for this afternoon's BJAMS ski program at Stowe. Fortunately, we arrived at the resort around midday to find it snowing, and the overall conditions looked pretty sweet with the trails being topped off with some new dense snow. Ty and Dylan took an early run on Sunny Spruce, and came back with very positive comments about the conditions.
Today was a snowboarding day for me, and since it was the start of school vacation week, our number of participants in the program was lower than usual. My snowboard group was small to begin with, but when all was said and done it ended up being just me, Ty, and Dylan left. That was actually pretty convenient, so the three of us were excited for a fairly casual afternoon of riding.
We took an initial run off the Meadows Chair, and indeed the snow was quite good as the boys had said. The groomed slopes had plentiful packed powder, as well as some new loose snow on top from the snow that's been falling today. We were a little worried about the winds, but we took a run on the Gondola and had some great turns on Switchback. Off piste we found plenty of deep snow, although it was pretty dense with a thick layer a few inches down in some spots.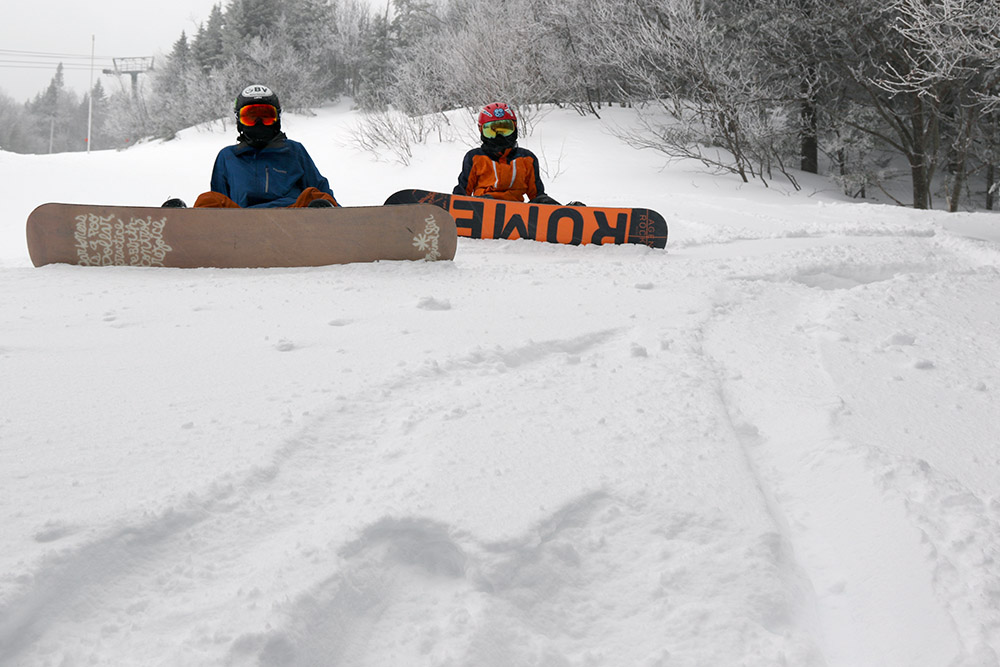 We headed back to Spruce Peak for another run, and it turned out to be quite eventful. We were coming down from Sunny Spruce where West Run joins into East Run, and Ty caught the front edge of his snowboard and went down pretty hard. He hurt his shoulder bad enough that he took a ride down to first aid in a ski patrol sled, and after an X-ray at Copley Hospital we discovered that he'd broken his clavicle. It was a fairly gentle slope where it happened, but it was one of those cases where the collision was just right to cause the injury. Ty will certainly have a few weeks of healing to go through, but at least he's got a positive attitude about it!