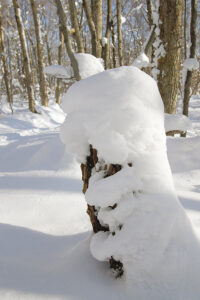 I hadn't been up to the mountain for a couple of days while I waited for the arctic hounds to head out of town, but things were definitely warming up this afternoon, so I hit the Bolton Valley Nordic & Backcountry Network for a tour. Temperatures were in the mid-teens F, and with brilliant sunshine and no wind, it was definitely getting much more comfortable out there.
I wanted a relatively quick tour and hadn't yet visited the trails on the western side of the network below the North Ridge this season, so I headed out in that direction. At the 2,000' elevation around the Village I was quite consistently getting settled snowpack depths right around 24", and in the 2,300' – 2,400' elevation near the top of my route, I got a 26" measurement. Although that's not especially deep, there's a lot of liquid in the snowpack, so everything is surprisingly well covered and there aren't any major ground obstacles to worry about. Even steep terrain like C Bear Woods and the Holden's Hollow Glades had plenty of coverage. I'm sure there would be a few coverage issues on steep terrain for lift-served levels of skier traffic, but with just backcountry traffic, there's more than enough coverage to ski everything without concern. Although it had only been a couple of days since the last snows, there had actually been a pretty good amount of traffic on the main routes I traveled, so I had to go off the edges for fresh powder.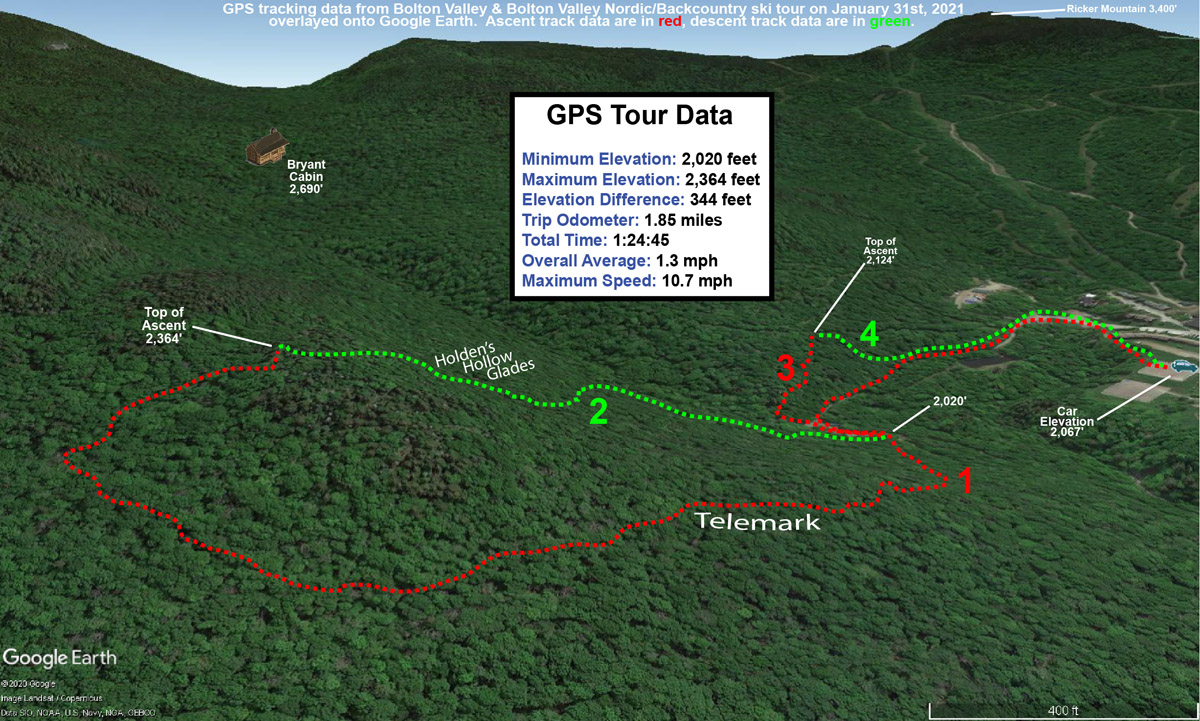 There has definitely been some settling of all the fluff in the forest over the past few days, but there's still a lot of snow covering everything. It will be interesting to see what the snow from this next storm does in terms of sticking to what's out there already.