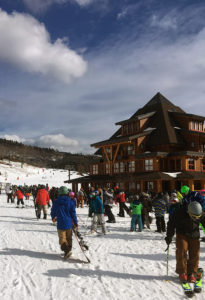 Today, E set up a special Sunday morning session of snowboarding instruction for Molly based on the progress she'd made last week. It was one of those situations where Molly was progressing quickly and wasn't quite going to have a group that would be a perfect fit for her abilities. Dylan was under the weather, but E giving the early session mean that she, Ty, and I headed off early today to Stowe.
It was sort of strange starting things off in the morning on a ski program Sunday, but while E went off to her session with Molly, Ty and I made good use of our early visit to the mountain by checking out some of the breakfast offerings at the Great Room Grill. Ty got their huge breakfast sandwich, and I got their hearty breakfast burrito, which was so filling that I could have easily skipped lunch and been fine all afternoon. We of course headed out for some turns as well, and were lucky enough to run into Jack, so we spent the morning doing some runs with him. He's on the Rice Memorial High School ski team now, so we go to catch up on lots of his season's adventures thus far.
"The terrain off Sunny Spruce was soft top-to–bottom."
In terms of conditions, as expected, they were much like what we'd experienced last Sunday, and similar to what I'd found at Bolton Valley yesterday. Temperatures were well up into the 30s in the lower elevations, so surfaces ranged from spring-like softened snow on sunny aspects, to full on winter snow on the more northerly aspects. The terrain off Sunny Spruce was soft top-to–bottom, and we had a lot of fun on the skier's left of Gondolier, where the sun had worked the snow into a beautifully soft consistency.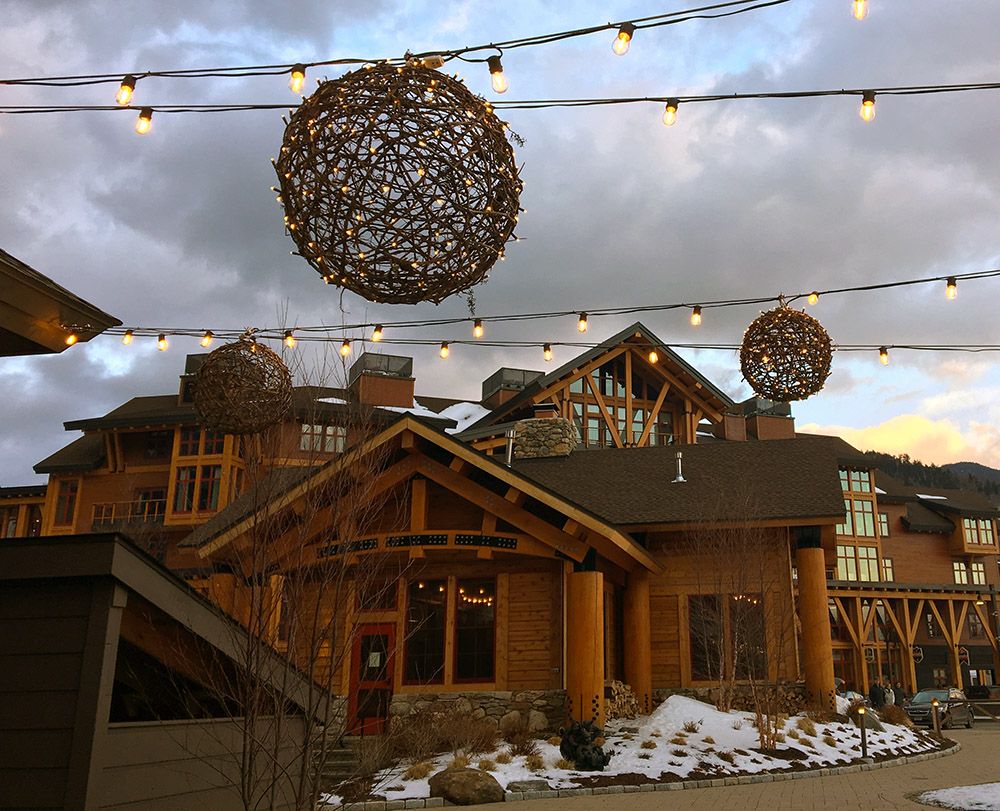 After lunch, which were able to keep on the small side thanks to that breakfast, we met up with our group and hit essentially the same terrain that we'd found to be optimal on the morning. Colder air did start moving in as the afternoon wore on, so the snow began to firm up a bit, but the places that had really softened stayed excellent right through the end of the day. There is off piste skiing to be had, as we saw in images from Scott Braaten yesterday, but we still need a storm to get it where it should be, so we're waiting on that to happen. There's clearly some terrain that still has issues with respect to conditions, because the mountain doesn't have 100% of its trails open. Chin Clip was an example we saw today – for some reason it's not open, because it was clearly roped off. It sounds like we'll finally start to break out of the recent lull in snowfall this week, so we'll see if we can get any snow down to give the surface conditions a boost.