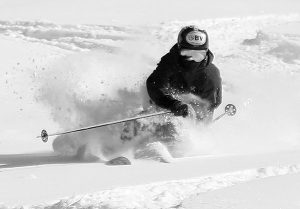 This morning, Ty, E, and I headed up to Bolton Valley to check out the snow from Winter Storm Oaklee. The boys were both asleep as E and I were just about to leave to get in on some of the fresh powder, and we assumed they were just going to sleep in. Ty just happened to wake up at the right time, and he was excited to join us, so that was fortuitous timing for him!
Having clear skies, comfortable winter temperatures, and about a foot of fresh snow held the potential for some great skiing. Based on my snow density observations down at the house, the storm cycle progressed from denser 8-10% H2O snow into some impressive 2-4% H2O champagne, and indeed what we found out there at Bolton today was some very high quality powder. This was also the first chance for E to try out her new Rossignol Spicy 7 HD skis, and she was very happy with how they felt with today's conditions.
The denser snow from the front end of the storm cycle wasn't too evident underfoot actually, so the only major downside of today's powder skiing was that it wasn't quite bottomless. Depending on the pitch, you were certainly touching down on the subsurface, but on everything except for the steepest terrain, the powder turns were quite good. On moderate-angle terrain you could typically get by with 80-90% bottomless skiing, and because the powder was just so incredibly dry, you could ride it on lower angle terrain and it skied really well because of such low impedance.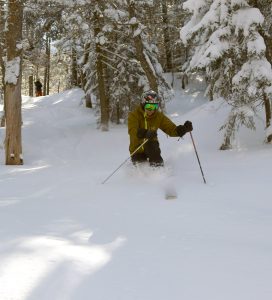 Measurements throughout the morning revealed plenty of 8-12" powder depths, and we just ended up staying down at Timberline for our entire session because there was rarely a lift queue of note. A lot of trails weren't open simply because the headwalls didn't have quite enough snow to cover them up fully, but routes were available to traverse below them, and all that terrain was just loaded with quality powder. We generally stayed on piste because there was plenty of powder available there, and it was the better option anyway. Some off piste areas are dicey because of the recent warmth, but the off piste areas that are typically protected from the warmth and are well manicured were in great shape, so we did have some nice turns in those spots.
Storms like this are where one's knowledge of their local hill really comes into play for putting together a fun session vs. one where you're constantly dodging rocks and logs, wrecking your skis, or even worse, potentially wrecking yourself. Although we did spend most of our time on piste over the weekend because there was plenty of available powder there, our travels also brought us into some off piste lines that we trusted, and we found great turns in those areas.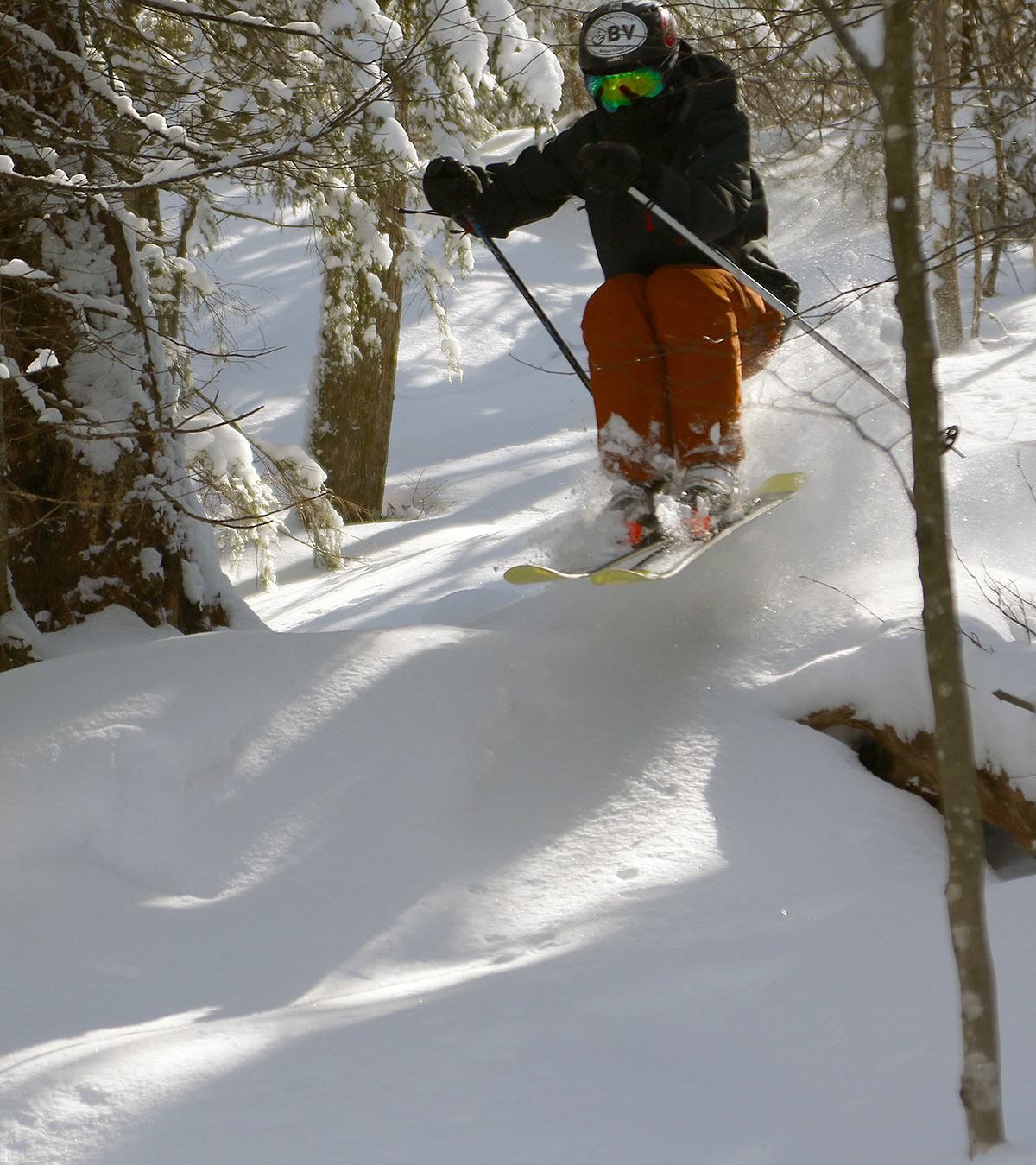 From conversations with friends and colleagues who have skied in different spots in the Northern Greens over the past few days, it sounds like with respect to off piste turns, the farther north you go, the better the base gets. These next couple of bread and butter systems that are coming though this week should only help in that regard, and then we'll have to see if that mixed system that's farther out there in time can further substantiate the base.