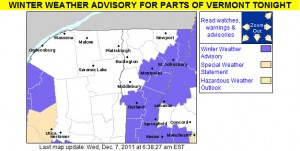 A storm that was initially looking to hit Southern New England with the heaviest snows is tracking a bit farther north, so most of Vermont will now be getting a shot of snow out of it.  It's not a huge storm, but it should provide a nice start to a base for the ski areas, since it will likely be cold enough to keep it around for the foreseeable future.  The initial warning map put out by the National Weather Service Office in Burlington is posted to the left and the first map of snowfall estimates has been added below:
Thursday, December 8th, 2011:  The snow totals for the storm in this area are shown in the map below, in general the storm produced 2 to 6 inches of snow throughout the state: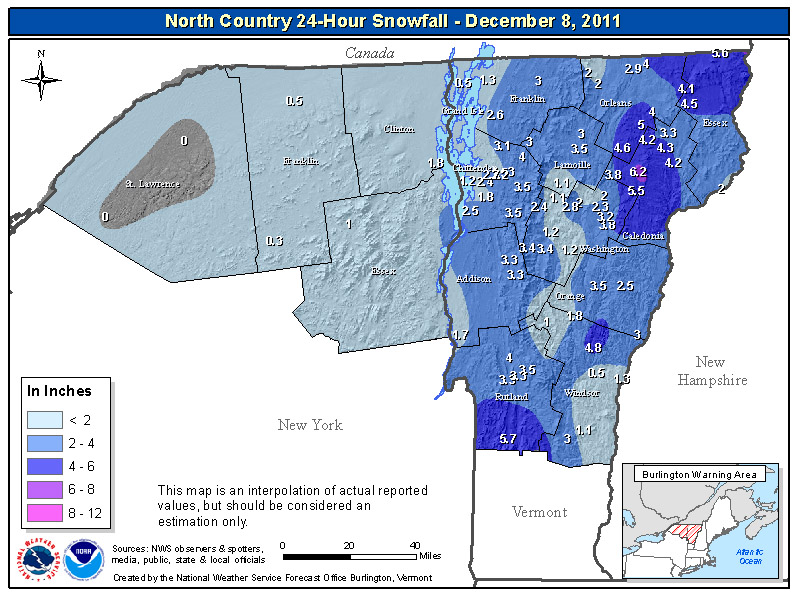 For the full details on this storm, head to the detailed report at the winter weather section of our website.