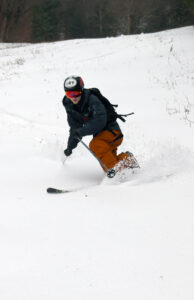 The mountain snowpack that had been building up over the first half of the month melted back somewhat in the middle elevations at the end of last week, but this latest winter storm seemed to have the potential to replenish it. As of this morning, we'd picked up roughly 4 inches of new snow composed of 0.6 inches of liquid at the house, so the local mountains should have added enough new snow to set the table for more low-angle touring in the powder. Bolton Valley was reporting 3 to 4 inches of new snow overnight, and 5 inches in the past 48 hours. Assuming a similar density of snow to what fell at our house, plus whatever snow was in place before, it definitely felt like it was worth a visit. I didn't expect the snow quality to be outstanding enough to suggest that E or the boys should join me, so I expected it to be a solo tour. As I was about halfway through preparing my gear, Ty woke up and let me know that he was actually interested in getting in some turns before work, so that meant I'd have some company!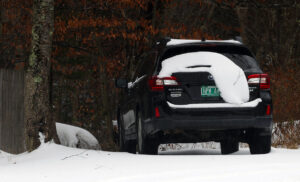 In the Winooski Valley at the base of the Bolton Valley Access Road, we found 1 to 2 inches of new snow from this most recent storm, and up in the Village, total depths were 4 to 5 inches. Temperatures this morning were around the freezing mark, with a mix of wintry precipitation types as we set out on our tour. We found that snow depths increased a bit with elevation, hitting 5 to 6 inches around 2,500' and 6 to 7 inches where we topped out around 2,700'.
The powder skiing was decent, with snow that was relatively dense but not sloppy or soggy on the upper half of our tour. The density did increase a bit more as we descended back toward the base around 2,000', but the snow still hadn't progressed to that spring-style sticky stuff. I had freshly waxed up my skis in the morning, and that did appear to help give me an slightly easier time than Ty, who hadn't waxed.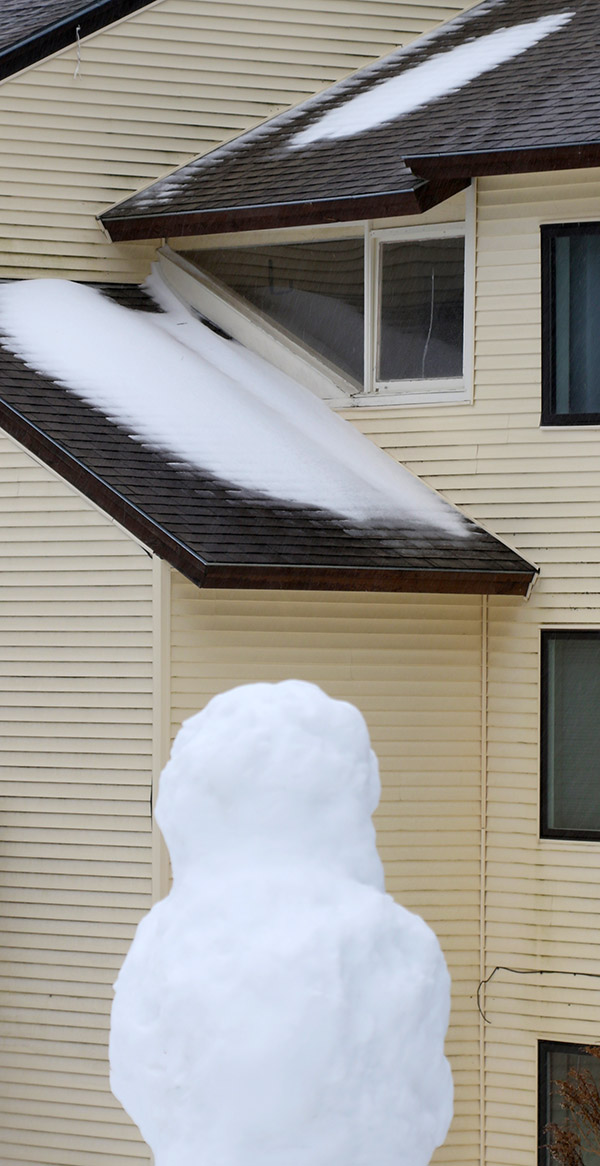 While today's powder was decent, the snow I found while out ski touring last week was definitely superior. I think that last week there was a touch more base, the snow overall was a bit deeper, and most importantly, the snow was notably drier. All those factors came together to set that skiing above the quality of what we found out there today. This dense snow that we just received does have the water content to set up a more substantial base though, and it's really going to be great with some additional rounds of snow on top. The models do suggest that there are some events in the pipeline over the next week, so we'll see what the mountains get from those.