I was attending the BJAMS Thanksgiving lunch with Dylan on Thursday, and that gave me a chance to check out how the snow was doing in some of the local mountains. From what I saw at both Stowe and Bolton Valley, the natural snow was just a bit too thin for skiing, but it was getting close. As of Friday morning though, the mountains had picked up a few more inches, and today I had a chance to head back up to Bolton Valley to see if the slopes were ready for some turns.
"…with the snowpack I found, I just kept going right on up to 3,000'."
I headed up for a ski tour at the mountain this morning because it seemed the best part of the day to catch some winter snow before warming temperatures affected it. At the base of the Bolton Valley Access Road (340') the snow depth is similar to what we've got here at the house – generally 1 to 2 inches. As the recent snow reports from the local ski resorts suggested, there wasn't a massive increase in snowfall amounts with elevation from our storm earlier this week. Snow depths increased slowly as I headed up the access road, with about 2" at the Bolton Valley Welcome Sign (1,000'), 2-3" at the Timberline Base (1,500'), and then 3-4" around 2,000' in the Bolton Valley Village.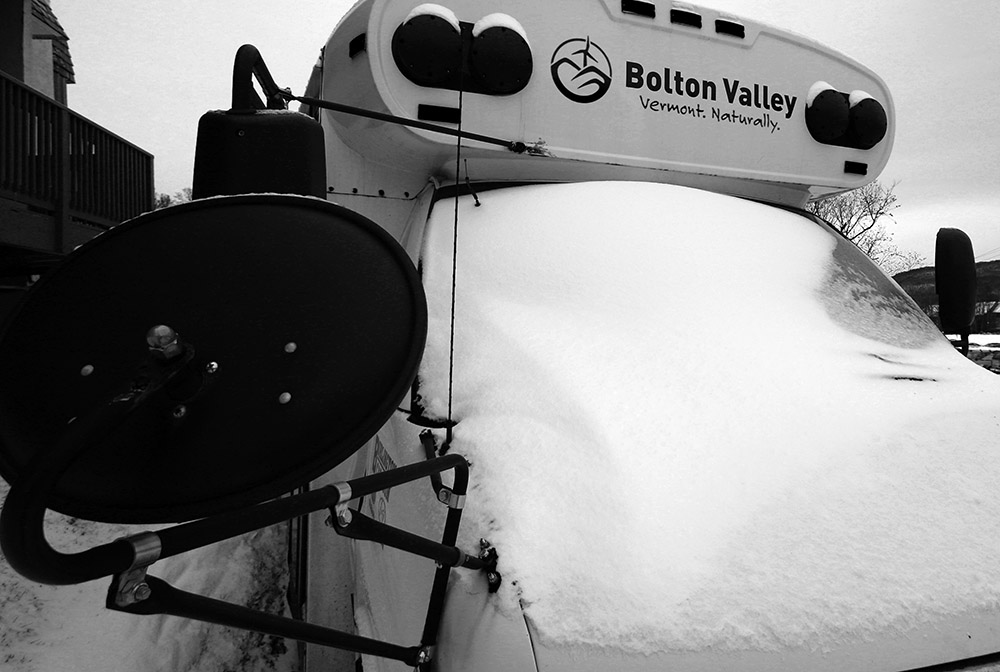 There were a few other skiers in the Village who were coming and going on tours, so that seemed like a good sign that the snow was decent. Indeed, as I headed up Lower Turnpike, the snow depth increased to a half foot at the 2,500' level. I had actually planned for a quick tour up to ~2,500' if the snow wasn't that good, but with the snowpack I found, I just kept going right on up to 3,000'.
Below I've got a summary of what I saw for snow depths today with respect to elevation:
340': 1-2"
1,000': 2"
1,500': 2-3"
2,000': 3-4"
2,500': 6-7"
3,000': 7"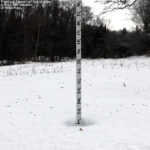 There was a crust on the snow in places, and I couldn't figure out the trend in its distribution for a while, but I eventually figured out that areas with the most northwest exposure has the most crust. The crust wasn't actually too thick, so it was still fairly easy to ski the snow there, but there's no doubt that the very best turns were in the crust-free zones – the snow was smooth, mid-weight powder in those areas. I had some really nice turns on parts of Sherman's Pass, and probably the day's best on Work Road, but Lower Turnpike offered the longest consistent lines.