Since Winter Storm Carter last weekend, we've had numerous rounds of snow here in the Northern Greens. Although it accumulated fairly slowly over the course of the week, snow totals at the resorts were in the 1 to 2-foot range by Friday morning. In yet another pre-season bonus day, Bolton Valley opened for lift-served skiing yesterday, but I suspected skier traffic would have been fairly light and we'd still have plenty of untracked areas to get in some powder skiing on this week's additions.
The biggest concern on the slopes today certainly wasn't the snow quality, but the temperatures. We had below zero readings overnight, and single digits F were the rule this morning at opening time. Even with plenty of powder available, I didn't tempt anyone from the family to head up to the mountain, but I knew Stephen and Johannes would be out there right from opening bell. I planned to catch up with them as soon as I could, so I sent out a text when I arrived to hopefully synch up.
Fora first run I rode the Vista Quad and headed over to Wilderness to check out some powder. I stuck mostly to Wilderness Woods,which had seen some traffic in the main lines, but it was pretty much untracked beyond that. I measured settled snow depths of roughly a foot just about everywhere I went, so even though the resort was only reporting 14 inches, they must have had a bit more than that to still have a foot after the settling of what was very much dry Champlain Powder™. For any terrain with a black pitch or greater, you would still be touching down on the subsurface at times, but moderate angle terrain and below was typically bottomless and smooth.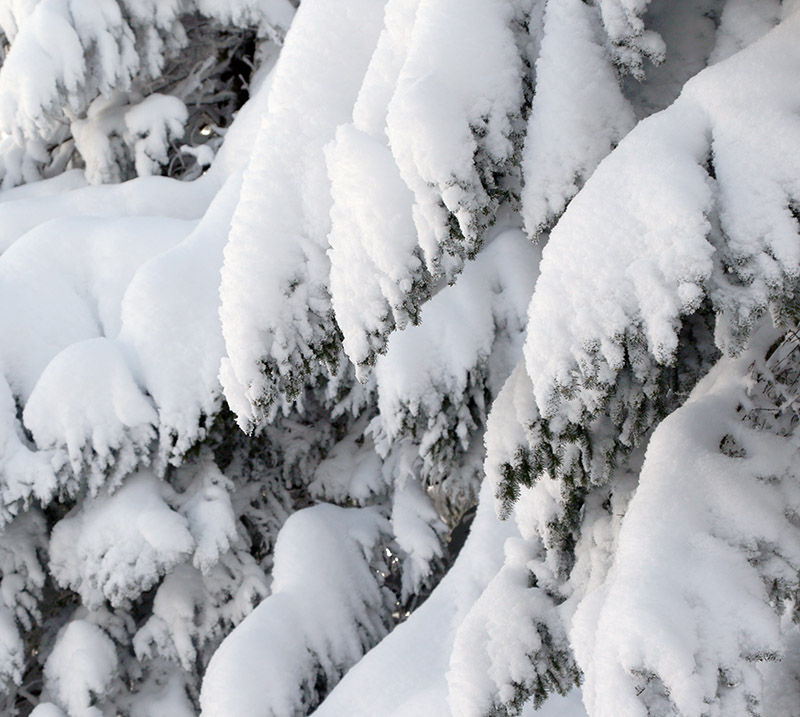 I measured settled snow depths of roughly a foot just about everywhere I went…
I got the word from Stephen that they were taking a warm-up break in the lodge,so I caught up with them there and we spent the rest of the morning together. We toured around over in the Wilderness area, hooking up from the Vista Quad at first, and then riding the Wilderness Chair once it opened. Powder turns were very easy to come by, and we hit some great spots like Wilderness Woods, Wilderness Lift Line,and Snow Hole. We had to break trail through the powder to get to Snow Hole,and the exit needs a bit of negotiating because one stream bed crossing isn't fully filled in, but the effort was definitely worth it for some fantastically fluffy turns.
Temperatures were up into the teens F by the time we left at midday, and they're expected to be much warmer tomorrow for those that are thinking of heading out to enjoy all the new snow.