Our first widespread winter storm of the season came into the area this morning, and I had a chance to stop by Bolton Valley this afternoon to check out the snow.
Here's the snow depth profile I found in the midafternoon timeframe:
340': 2-3"
1,000': 3"
1,500': 4"
2,000': 6-7"
2,500': 7
3,000': 8-9"
The settled snow depths depended heavily on the underlying surface – grassy areas that insulated the snow from the ground tended to have a couple more inches of depth, so it really seemed like there was some consolidation/melting due to warm ground.
Even at 2,000' in the Bolton Valley Village area it edged above freezing this afternoon, and it was somewhere in the 2,700' elevation range where temperatures finally dropped below the freezing mark. The snow above the point was much less consolidated, so the snow below that elevation is actually better set up to serve as a base. Liquid equivalent thus far at our house for this storm is 0.70", so the mountain should be somewhere in that range or higher.
The most notable jump in accumulations was between 1,500' and 2,000', and perhaps somewhere between there was when consolidation jumped a lot due to the temperatures. The increase in depth was really quite slow above 2,000', and it was hard to see much of a change until I hit the freezing line around 2,700' – the depth got a bump there because above that point it was still quite dry and hadn't seen any consolidation.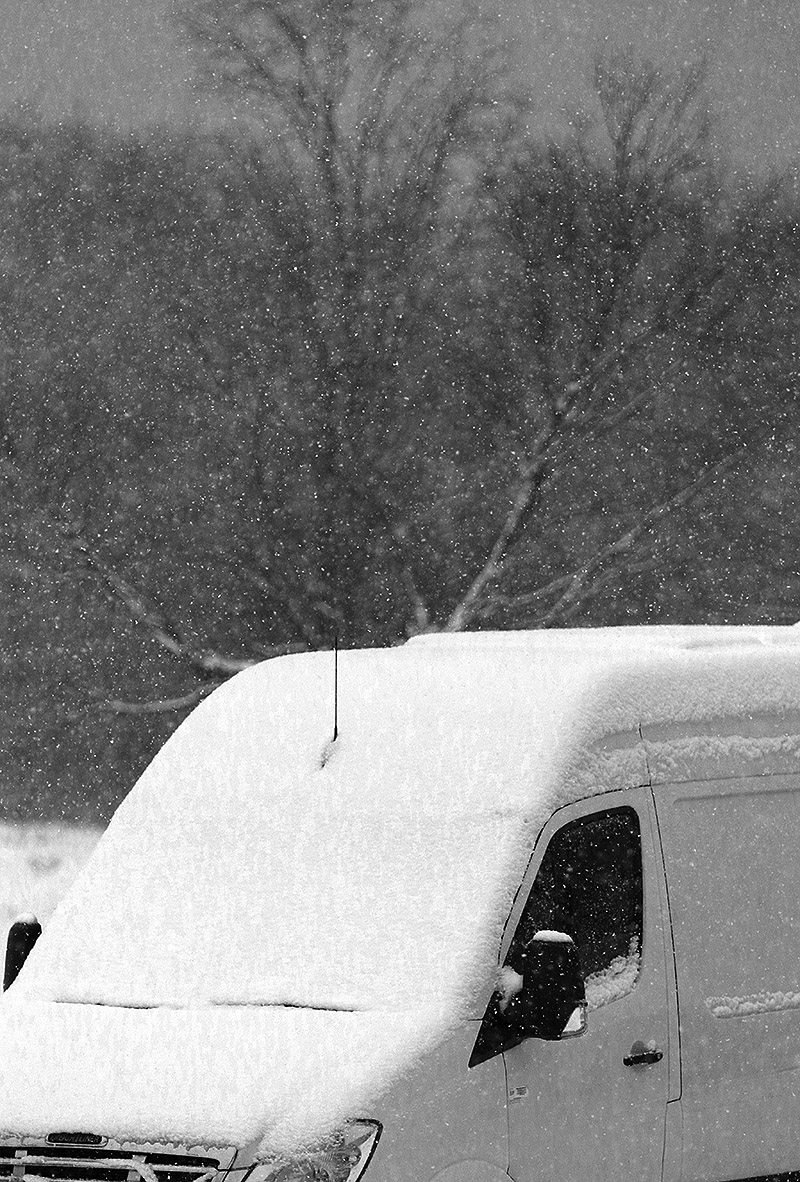 The freezing line was dropping as the afternoon wore on, and backside snows had started up rather vigorously when I was heading home. That snowfall appeared to be confined to the higher elevations around here though, because I haven't seen any back side snows yet down here at our house.