The middle of Winter Storm Dylan at the end of last week had some mixed precipitation that put a thick layer into the snowpack, but since then we've had the backside snow from that storm, the snow from Winter Storm Ethan, and some additional snow from a localized streamer that was affecting the area yesterday. It was certainly enough new powder to entice me out to the mountain for a quick tour today, especially with some very cold air coming into the area later this week.
I arrived at Timberline in the mid-afternoon period, just as a some snow was moving into the valley. The snow was steady during my whole tour, although visibility was generally in the 1 to 2-mile range, so it wasn't especially heavy. In terms of the powder, I found roughly 4 to 6 inches at the 1,500' level, and probably 5 to 7 inches at the 2,500' level.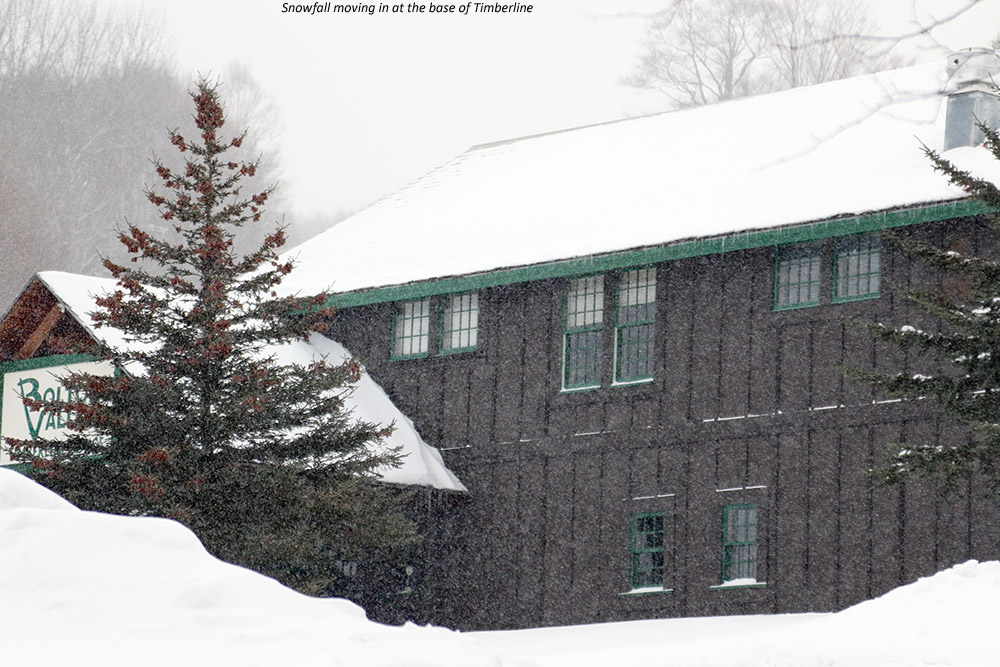 Although I did ascend all the way to the Timberline Summit, my main goal was a trip down Brandywine, which had some great snow and just a couple of previous ski tracks. The powder was deep enough for plenty of good turns on Brandywine, although I think it would have been better with some wider skis vs. just my midfats. I also think some slightly lower angle would be good to really stay away from that crust.
At the end of my tour I spoke with one of the crew that was working on grooming Timberline Run, and it sounds like they're planning to open the Timberline area tomorrow for lift-served skiing.