We had some great ski conditions in the area last weekend thanks to a couple of winter storms putting down a solid resurfacing of the slopes. Ty and I hit some beautiful powder on Saturday at Bolton Valley, and the good snow conditions carried right over to our BJAMS ski program session on Sunday at Stowe. Some mixed precipitation moved in as the weekend closed out though, potentially setting up some dicey conditions as temperatures cooled back down during the week. Some new snow would likely be needed to soften up the slopes, but the only real possibility in the forecast was a cold front coming through the area on Friday. It was only expected to drop an inch or two, but true to form, the resorts along the spine of the Northern Greens managed to reel in a solid four inches. A subtle but important aspect of the snow that fell was that it started out dense and wet, then gradually dried out. That held the potential to really bond it to the old snow and actually create a rather soft subsurface that would be great under the new powder. You never know exactly how the layers are going to come together, but the potential definitely piqued my interest enough for a trip to the Bolton Valley Backcountry Network.
"In many areas my pole would simply go down 15 to 20 inches to a previous base layer."
We had a morning of blue skies and bright sun, but it was dimming just a bit ahead of incoming Winter Storm Noah as I headed up to the mountain around midday. Arriving up in the Village, there was no doubt that it was President's Day weekend – it took me several minutes to get a parking spot even down by the Sport Center and Nordic area because the lots were just jam packed. Hopefully that's a great sign that the resort is going to have a great weekend of visitors. I can't blame anyone for wanting to get out today though – it was simply spectacular out there with sunshine and temperatures in the upper 20s F.
"Those turns had been so good, and it was such a nice day, that I decided to tack on some more touring."
My first real sign that there might be some great snow on the hill came as soon as I walked to the back of the car to gear up. I'd backed into my parking spot and was pleasantly surprised when I had to remove almost a foot of powder to clear a spot so I could get my ski boots on. The snow had clearly drifted some, but it was obvious that the resort had picked up a good shot of accumulation and I was eager to see what the protected environs of the trees held.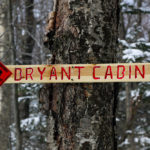 Starting my ascent I generally found about four inches atop the old base, very consistent with what the resort had mentioned in the snow report. It was actually tough to gauge the depth of the new snow at times though, because indeed the new snow had bonded so well to the old snow that it was hard to find the interface. In many areas my pole would simply go down 15 to 20 inches to a previous base layer.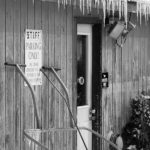 I was inspired to try a couple of new areas on my tour today. First, I ascended up the Bryant Trail, then past Bryant Cabin to Gardiner's Lane. I then ascended up above Gardiner's Lane at an angle until I hit the evergreen line, and then contoured across at that elevation until I reached the North Slope area. I stopped where I could catch a nice line all the way back down to Gardiner's Lane, and got in some great turns. Then, instead of continuing along Gardiner's Lane, I dropped off into one of the glades and skied fresh lines down to the next bench. I contoured on the bench until I found myself entering Gotham City, where I caught a series of various glades back down to Bryant.
Those turns had been so good, and it was such a nice day, that I decided to tack on some more touring. I headed back up Bryant, and ascended back up to the bench near the bottom of A1A. I worked back toward Gotham City and then ascended into some lines above. I finished off my descent heading down Alchemist and back toward the Village for a stop in at the deli for some subs.
The Bolton Valley Deli & Grocery was really hoppin', but I definitely have to give a shout out to Gus and his crew for some great work managing all the holiday visitors. Thanks Gus, the sandwiches were great!