It's been a busy past couple of weeks finishing up the semester for me, and there haven't been any notable storms to urge me out to the slopes, but we got out to the mountain today to take a few turns in the new snow from Winter Storm Carrie.
For conditions, there was about a half foot of new snow reported by Bolton in their morning report, although there were probably a couple more inches on top of that with the way it was accumulating while we were there. Indeed they're now reporting 8 inches for their weekly total, and I'd say that's probably the storm total once the backside snows were incorporated. It was a decent resurfacing of the slopes, with 0.80" of L.E. recorded here at our place. I suspect they're in the that ballpark for L.E. up at the mountain as well, although the western slopes probably were a bit lower on storm totals relative to the eastern slopes with the wind flow for the majority of the storm cycle. In any event, the surfaces we found out there today were nice, although I could see how high-angle terrain or higher traffic resorts could find the slopes getting down to firm surfaces pretty quickly.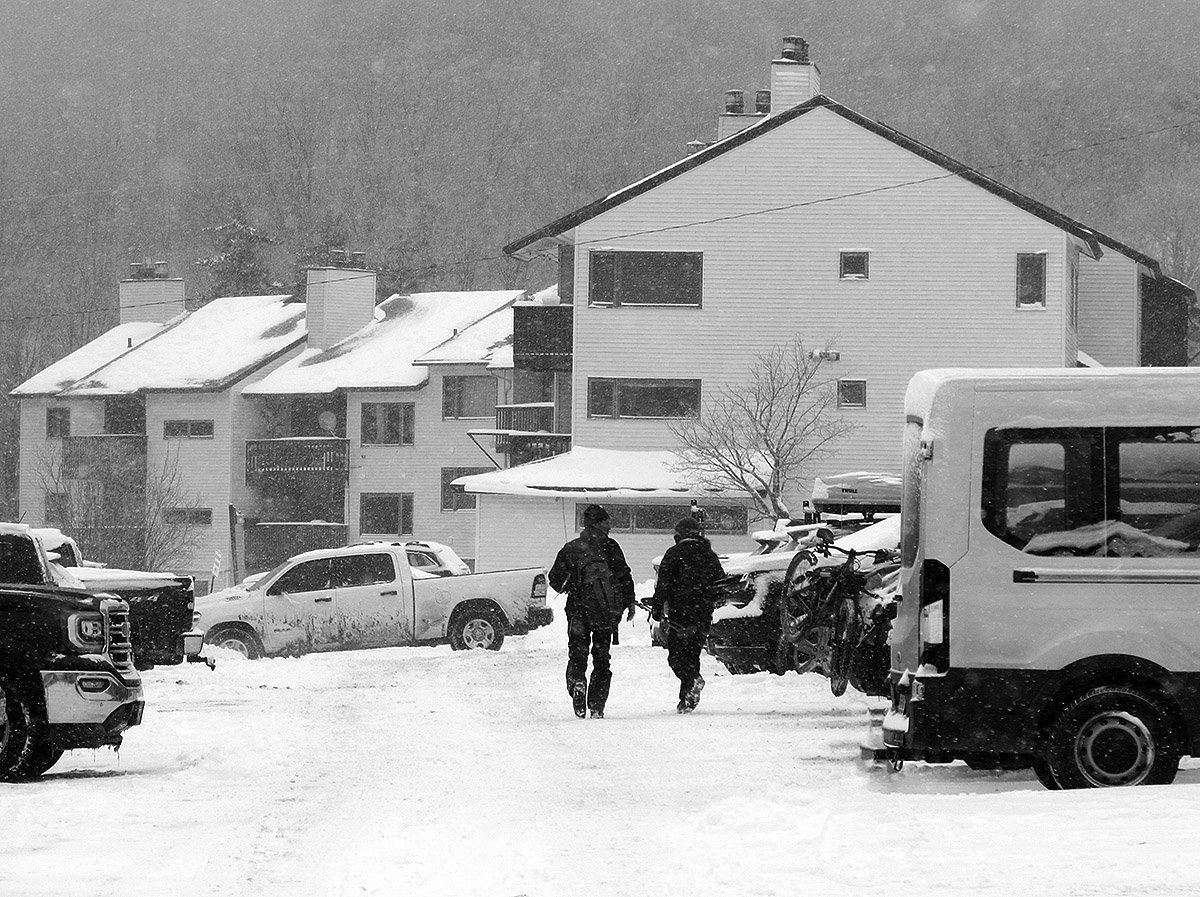 The overall feel at the resort was quite wintry with temperatures in the teens F, moderate snow falling, and some wind. Bolton only had their lower lifts running as they were still prepping the Vista Summit for lift-served levels of traffic, but it looks like this storm put them over the top and they're opening the Vista Quad in the next few days. The Wilderness Uphill Route is open, so with the leftover base they had plus this new storm, there's certainly enough snow to be skinning for turns on the natural snow terrain at Wilderness, so that's great to have in place for the upcoming holiday period. They'll still need another decent shot of liquid equivalent to get more terrain open for lift-served levels of traffic on natural snow terrain, and to get the lower-elevation Timberline area open for ski touring traffic. I'm sure there are some people touring down at the Timberline elevations with what we've got at the moment, but the Timberline Uphill Route isn't officially open yet. I think they'd lost most of the natural base snow there, so you're working with just the accumulations from Winter Storm Carrie, and this one storm with ~3/4" of liquid equivalent isn't quite enough to get touring into a really comfortable place.